Keyes Creamery Cheese is made from our pure-raw milk and meets the highest quality standards. Batches of milk from our dairy are custom-processed in a small, Amish-owned plant in Pennsylvania. The cheese is allowed to go through a 60-day natural pasteurization period to enhance the natural flavor. We use only milk produced during the grazing season; this further enhances the flavor and color of our cheese.
Specialty Cheese Flavors
Cheddars: Plain, Aged, Smoked, Horseradish, Italian Herb, Dill, Peppercorn, Garlic & Chive.
Colbys: Plain, Hot Pepper, Old Bay.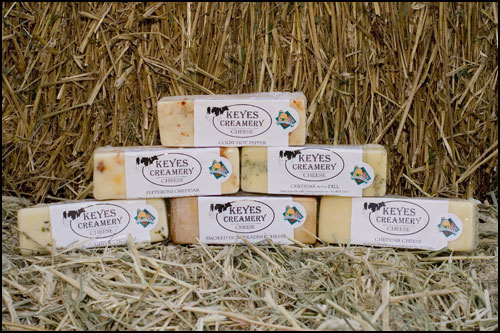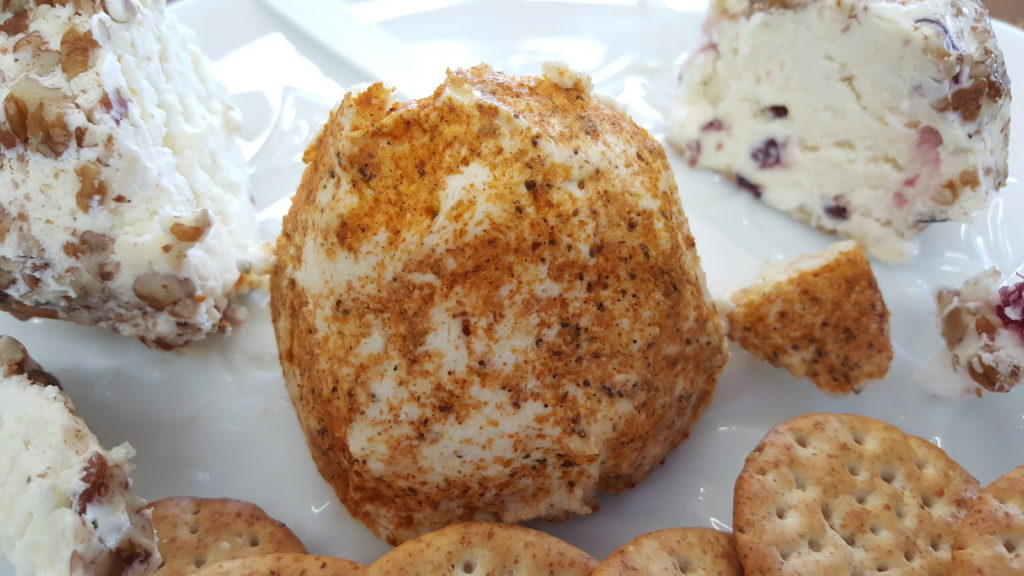 Cheese Balls
Are you looking for  just the right thing to bring to a holiday party or to serve as an appetizer to family and friends during the holidays? Keyes Creamery cheese balls are the answer. We shred our flavorful cheese and combine it with the finest ingredients to create, well as one of our customers puts it, "heaven on a cracker." You can buy the cheese balls individually or combine them into a gift box. Choose from Old Bay made with our Colby Longhorn, Buttermilk Ranch, or Cranberry Cheddar both made with our Aged Cheddar.
Cheese Gift Boxes
Keyes Creamery cheese makes an amazing, tasty gift for the holiday season. We sell gift boxes with your choice of three or four 10 oz. blocks of assorted cheeses. We place the cheese in specially packed gift boxes and can even ship them*!
*Please call us to verify shipping prices.